My favorite quilt patterns use a combination of piecing and applique. I've experimented with different methods for applique and thought I'd share my favorites. Many quilters use the needle turn method, which gives a beautiful finished edge and looks amazing! But with arthritis and carpal tunnel, I've had to find other ways to do it.
The method I use the most is fusible applique. I've been using this method for 30 years, and it's super fast and easy! Using an iron-on product like Heat-n-Bond, the shapes are traced onto the paper side, pressed onto the wrong side of the fabric, then cut out. When the paper is peeled away, the fabric can be ironed onto the quilt block, then stitched in place. I like using monofilament thread in clear or smoke, depending on whether the fabric is light or dark. A tiny zigzag stitch holds the edges down, and virtually disappears!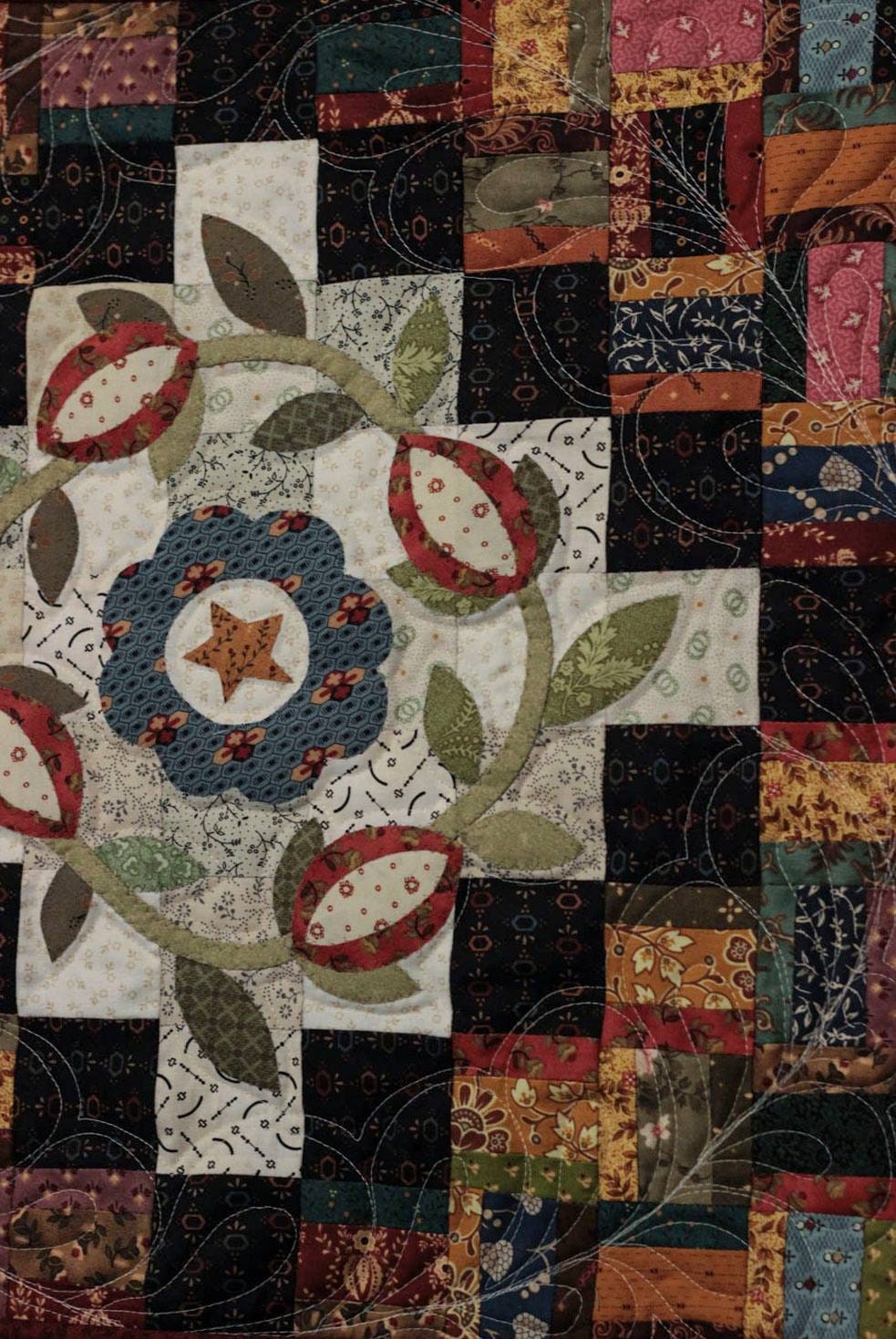 Here's a link to the HeatnBond Lite that I prefer: HeatNBond on Amazon
Another method I've used is something I call foundation applique. Using iron-on interfacing, trace the shapes onto the 'non-sticky' side. Place it onto the right side of the fabric, with the sticky side against the fabric, and sew all around on the drawn line. Cut a small slit in the center of the interfacing, and turn the entire piece right side out. now the back of your piece will fuse to the block when ironed in place, but instead of raw edges, it will give a turned edge. Stitch around the sides with an invisible zig-zag. I find this works best with simple shapes, and not small intricate ones.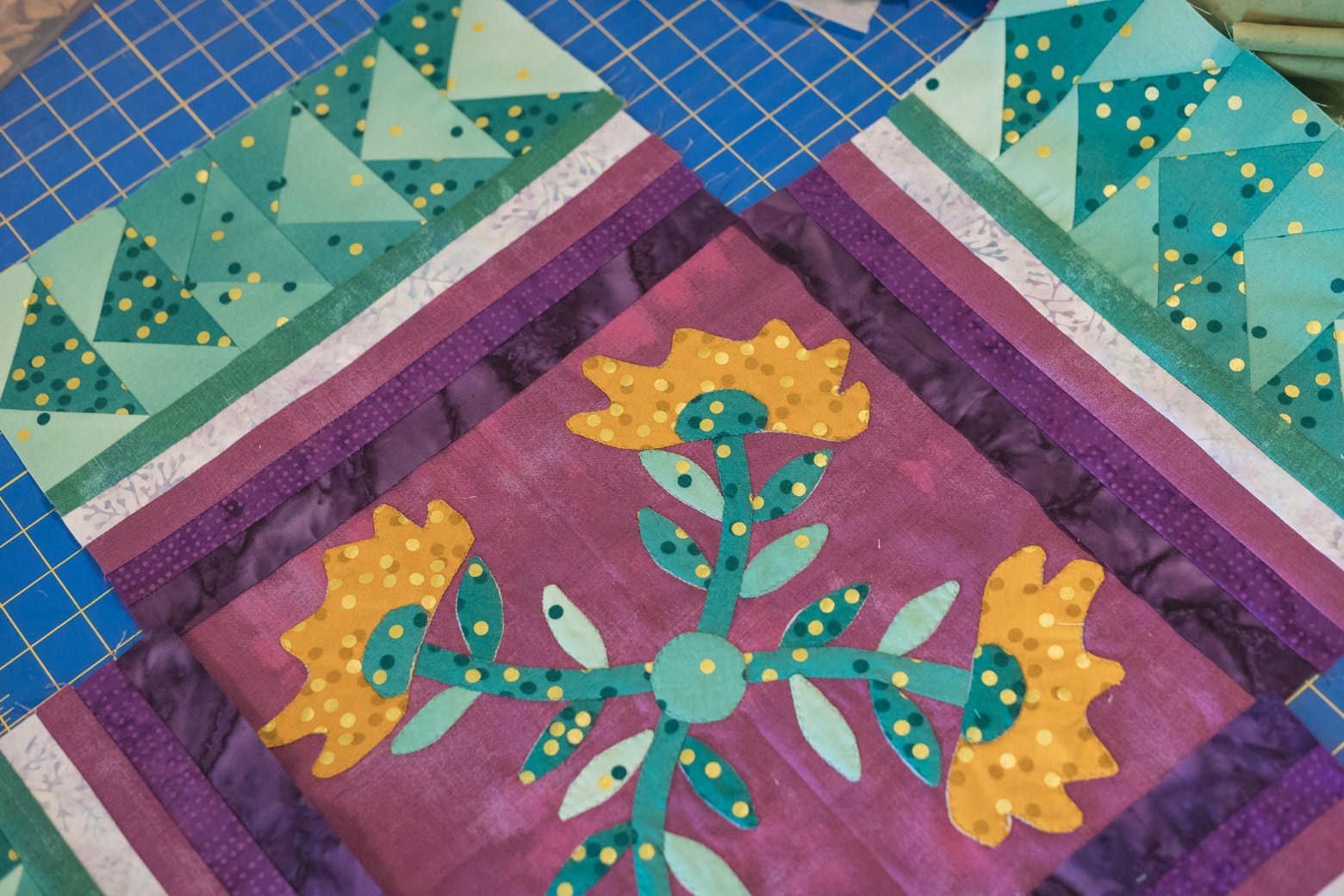 That gives me two options for machine applique, depending on the finished look I want to achieve. These are basic instructions, so it might be helpful to find a more in-depth tutorial or video if you'd like to learn more.
Quick note: I'm a member of the Amazon affiliate program, an advertising program designed to provide a means for us to earn a commission by linking to Amazon.com, with no extra cost for you!